We Load your junk into our truck and GO!
We at Load N GO come, remove and recycle all types of junk and unwanted items. Don't spend your valuable time loading up skip bins or with trips to the tip. We also clean up and make sure we leave no mess behind so that you don't have to worry about it saving you time!
Fast and reliable service
Great service at an affordable price!

100% Satisfaction Guarantee

We take pride in our job, making sure that you receive the best rubbish removal service possible.

Sustainable
We ensure to safely dispose all our rubbish to recycling centres ensure less goes into landfill making sure for a better future for generations.

Same Day Service

We offer am affordable, quick and efficient way of rubbish removal with our same day rubbish removal service.

We are available 7 Days
Sydney
Wollongong
Wollondilly
Yes! that's right, 7 days a week and offer a Same Day Rubbish Removal. Just call us and let us know what you need!

Affordable
We offer a quality rubbish removal service at an affordable price. You tell us what you need and we will give you an estimate, if you send some pics even better. Once we come out we can give you a proper quote, no hidden extras and then you can choose if you want us to go ahead.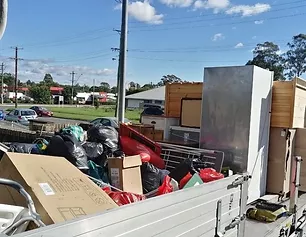 Unwanted household junk and rubbish removal  you can afford. We offer a quick and efficient rubbish removal service, giving you an alternative option to skip bins or that long drive to the tip. So don't let that rubbish pile up, let us come and clean it up for you.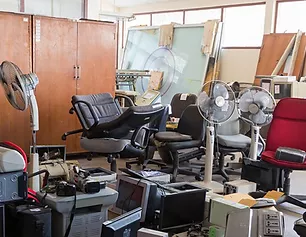 Whatever your business needs, whether you're moving locations or simply need a thorough clean out, we at Load N GO deliver a stress-free, cost-effective rubbish removal solution. We do the hard work to minimise the impact on your everyday business operations.
We also make sure that your rubbish is disposed of the most eco-friendly manner, ensuring we recycle to reduce land-fill.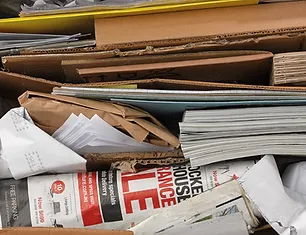 Home Renovator or Builder, we know that you guys produce a lot of waste and want no fuss when it comes to construction rubbish removal. At Load N GO, we offer commercial and industrial rubbish removal that helps keep businesses running smoothly. We provide environmentally friendly rubbish and junk removal service where construction and building waste is disposed of safely.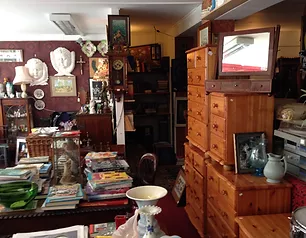 Losing a family member or friend is difficult, especially when dealing with their personal effects and property makes. At Load N GO, we offer a professional & respectful service for your Deceased Estate clean-out. We are here to make this time easier for you.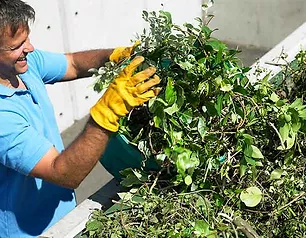 There is nothing nicer than coming home to a clean and maintained garden to end your day peacefully. We provide an efficient and safe green waste removal service throughout Sydney, so you that your garden looks beautiful any time of year.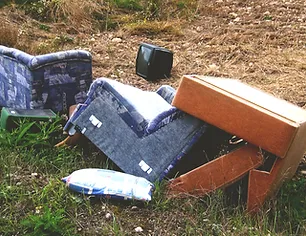 We understand that it can be hard to dispose of old furniture. Our furniture removal service has the experience to come and remove and dispose of your old furniture effectively and smoothly.
Residential Rubbish Removal
Household goods – any unwanted junk

White goods – fridges, freezers, washing machines  & dryers

Garden & Shed clean ups 

Green waste

Furniture removal

Deceased estates

Entire house cleanouts

Strip-outs – bathroom, kitchen, laundry, renovations and Asbestos

Hoarded items

Mattress removal

E-waste
Commercial Rubbish Removal
Office Rubbish Removals

Renovation waste

Timber

Strip outs – Retail, Office, Asbestos removal etc

Ongoing rubbish removal
Garden Waste Removal
Grass and flower cuttings

Hedge trimmings and bushes

Tree branches, logs, and stumps

Soil, grass, turf and sand

Landscaping rubbish
Industrial Rubbish Removal
Timber

Bricks, rubble, gravel

Asbestos

All metal & steel

Roof tiles, windows, glass, fittings

Plastics

Renovation rubbish

Whitegoods removal
White-goods Removal
Refrigerators

Washing machines

Dishwashers

Clothes dryers

Air conditioners

Ovens

Stoves
Furniture Removal
Lounges/Couches

Chairs

Tables

Bed Frames & Mattresses

TV Units

Cabinets

Tall Boys & Dressing Tables
Scrap Metal Removal
All types of scrap metal and steel
E-Waste
computers, printers, laptops etc
Carpet Removal and Disposal
Reliable, Efficient, Competitive Rubbish Removal
We come, Load your Rubbish and GO! It's that simple.
All you need to do is to tell us what you need removed, we give you an estimated cost and then we come out and give you a final quote and you then decide whether you want us to go ahead with the job. We remove and recycle all types of junk and unwanted items. Don't spend your precious time loading up skip bins, where you can't fill above the rim so those heavy items will need to be broken down and dismantled.
So whether you are giving your home a spring clean, moving, renovating we are here to handle your rubbish removal needs. We also clean up and make sure we leave no mess behind so that you don't have to worry about it, saving your precious time!
In addition, we are committed to caring for the environment so we take the extra care to ensure that all your rubbish is disposed of safely and recycle, re-purpose, or donate as much of the rubbish as possible so that we can minimise the impact on the environment.
There is no job that is too big or too small and our services cover a huge range of rubbish – so whatever you need, we are here for you!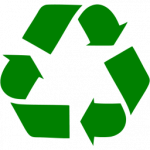 Environmentally Friendly
At Load N Go, we have a fierce passion about responsible waste removal. We promote sustainability by recycling and re-purpose the waste we collect in an aim to lesson our carbon footprint for a clean future for our generation and for those to follow.
What we can recycle:
Paper Products – Cards, Magazines, Books

Cardboard Products – Packaging, Cartons

Metals – Tins, Foil, Aluminium

Glass – Bottles, Jars

Plastic – Bottles

E-Waste
Load our truck and GO!
We will arrive in our truck with 2 men, we will load up our truck by hand with the least amount of disruption. We then make sure that the area is left as clean and tidy as possible by sweeping it up giving you piece of mind.
To make it as seamless as possible, whatever your rubbish removal needs, we offer you a free quote and our expert team will come out and get the job done
What we Take
With years of experience, jobs big or small, items heavy and bulky, we got you covered. Forget about the trips to the tip or loading up skip bins that in some councils need approval or the limited kerbside council pick up. We can come and take your rubbish the same day!
Commercial rubbish

Household rubbish

End of lease junk removal

Furniture

White goods 

Bed & mattresses

E-waste

Timber

Green waste and garden rubbish

Renovation and construction waste

Carpets

Car parts & tyres

Deceased estate rubbish removal

Home and office strip outs

Asbestos strip outs

Pallets & shipping crates

Cardboard boxes & foam packaging

All other types of plastic, glass, timber or metal rubbish

And a whole lot more – just ask us!
The Areas we cover:
No where is too far, give us a call today for a free quote!
City of Sydney – CBD & Inner City Sydney

Eastern Suburbs Sydney – Waverley, Randwick, Woollahra

Southern Suburbs Sydney – St George, Bayside, Sutherland Shire

Georges River

Southern Sydney

Inner West Sydney

North Shore, Mosman, Willoughby and North Sydney

Burwood, Canada Bay, Ryde, Strathfield, Hunters Hill

Canterbury Bankstown

Wollongong

Wollondilly/Southern Highlands

My furniture was removed effortlessly with no problems – thanks to LOAD N GO Team for getting this done so efficiently. Very friendly, helpful and personable, I used this company again because they did such a good job removing furniture for another family member, thank you!
-LISA

Very easy move thanks to these 2 wonderful people. Working on a really hot day, they emptied the garage of unwanted furniture, fridge, washing machine, mattress's, and junk in a short space of time. Pricing was fair considering the amount of items that was loaded. Highly recommend the Company, removal was organized for 24hrs after I called them.
-STEPH

I had Danny and Huss pick up a lifetime of rubbish. They were on time and very professional. Nothing was too much trouble. They even cleaned up. Pricing was very reasonable. I didn't need to do anything. They took care of it all. Thanks, guys, highly recommended.
– WAYLAN

Great customer service and highly efficient! Picked up our rubbish with no fuss at all. We will definitely be using Load N Go rubbish removal again, highly recommended. Thank you so much!!
-JOHN

Load N Go guys were professional and efficient. They were extremely helpful and nothing was too much trouble. I highly recommend them if your looking to do a great clean out! Many thanks Laura.
-LAURA
Frequently Asked Questions

Who we are and what do we do?
Load N Go is an Australian owned family business that offering a quality rubbish removal service at an affordable price. We remove and recycle all types of junk and unwanted items. We save you precious time from loading up skip bins or lengthy trips to the tip, We offer pick up service only, sorry we don't offer drop off service at this stage .
How much does rubbish removal cost?
As a start you can send us through a picture of the rubbish and we can give you an estimate, and his will all depend on the type of rubbish and the volume of rubbish you have to be collected. We will then come out and give you a no obligation, free onsite quote once we have seen your rubbish.
Can you pick up my rubbish same day?
If there's availability, we will endeavour to send a truck out to you on the same day. Otherwise, we will do our very best to schedule another day and time that's convenient for you.
Will you recycle my rubbish?
All the rubbish that is collected, will be sorted so that we can recycle as much of your rubbish as possible in an ethical and responsible manner. We are environmentally conscious so we are focussed on trying to re-use, recycle or even donate unwanted junk. We are experts at sorting out all the junk we pick up, making sure that a minimal amount that ends up in landfill.
Do I need to bring the rubbish outside?
It doesn't matter if your rubbish is inside your house or already piled up outside, our men come with a truck to load your rubbish and take it away for you.
What kinds of rubbish do you remove?
Household rubbish – Household rubbish is made up of household rubbish and other similar waste, which, depending on their characteristics, can be collected and processed by local authorities. Included are old furniture, white goods, household items and electronics.
Common industrial rubbish – Non-hazardous, non-inert, non-toxic rubbish produced by industries, businesses, craft enterprises and services. It contains: waste common to companies (cardboard packaging, wood, plastic covers, scrap metal, packaging waste, etc.)
Garden waste – Small tree clippings, yard clean-ups, and all green waste, and yes we strip out Asbestos and decontaminate it professionally
What do you do with old couches?
We recycle a great amount of our picked-up items, so get in touch with us today so we can come and collect your couch/sofa.
What Rubbish Removal Sydney do with old mattresses?
To recycle your mattress, give us a call today. We have a passion and focus on recycling as much furniture as possible.
What do I get rid of my computer?
To help keep e-waste out of landfill and recycle your unwanted goods with us. We will take care of it for you and dispose of it so that it does not end up in landfill.
Is Load N Go also available on weekends?
Yes! Our quick rubbish removal services are available for Sydney customers 7 days a week. We're here to collect your waste every single day of the week.