Deceased Estate Rubbish Removal Sydney
If you need a top trash removal service, load N Go is the perfect option for you. They have years of experience and are known for their fast and reliable service. They will take care of all the heavy lifting for you, so you can relax and focus on what's important to your loved ones. Load N Go is a Load N Go is Deceased Estate Rubbish Removal Sydney Company that has developed a reputation for providing reliable and efficient service. That offers rubbish removal, garbage collection, and recycling services. They are a reliable and affordable option for those who need their junk removed quickly and easily.
Sydney residents have many options when it comes to rubbish removal. Some people opt for professional services, while others do it themselves. One option that is growing in popularity is self- Removal Sydney. Trash removal service Load N Go offers a great solution for those who want to remove their deceased estate's rubbish themselves. They have a team of experts who can help you with everything from hauling the waste to getting it disposed of properly.
Deceased Estate Rubbish Removal Sydney with Compassion: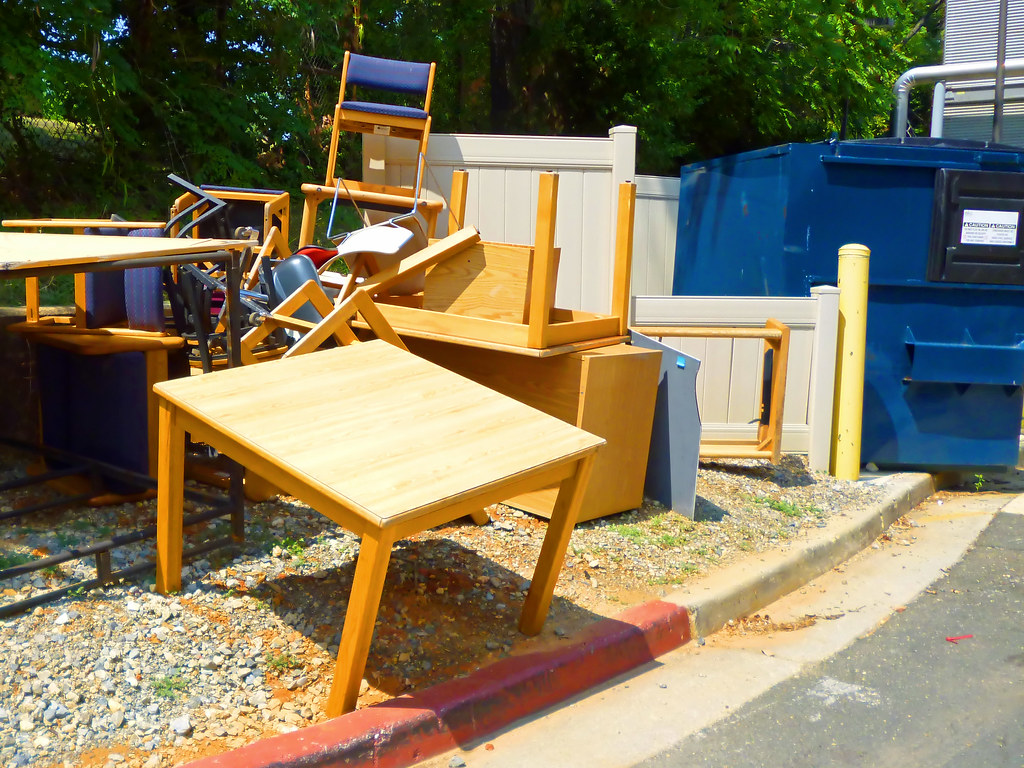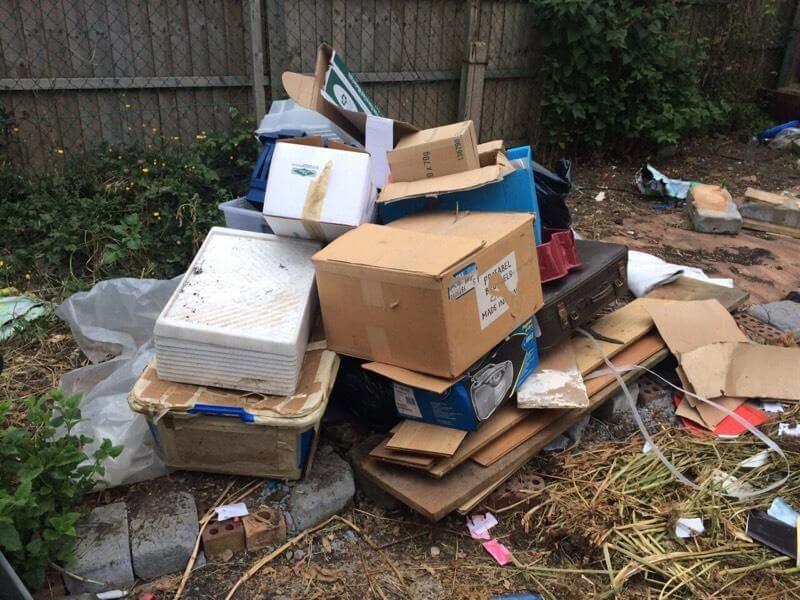 Load N Go Deceased Estate Rubbish Removal Sydney is a family-owned business with the experience to handle any size of the project. Whether you've been hoarding your junk for decades or just had an event where you accumulated a lot of trash, we have the team and equipment you need to get the job done efficiently and responsibly. When large jobs come up, they require specialists to keep costs down and get things done promptly. We have vast experience that matches your needs when it comes to rubbish disposal.
Our Load N Go is a Deceased Estate Rubbish Removal Sydney company that has developed a reputation for providing reliable and efficient service. The team has extensive experience in dealing with grieving families and will take care of all the property clearance required after a loved one dies. We'll make this process as easy and painless as possible, which is what we want you to focus on.
Hiring professionals to clean up your deceased estate can help make the experience a little easier. You and your family can keep items of sentimental value or give them away in their wills, but many pieces of personal items won't fetch a decent price.
Whether you need to clean up a deceased estate or clear out your rubbish, our team can help. Used over years and is based in Sydney. We understand that your time and energy are much needed elsewhere. That's why we offer funeral arrangements at a discounted price with no transportation fee, so you can spend your time caring for those close to you instead of arranging services.
Our service will clear as much as a skip bin for an affordable price, but it may be less than the cost of filling up 1 or 2 bins. This means that you can get the task completed in a single trip instead of having to make separate trips.
Heavy items, like appliances, are no problem for our team. We do all the work for you moving everything from your current location to our truck. That includes things in your backyard or shed too. Let Load N Go handle Deceased Estate Rubbish Removal Sydney. We have the specialist staff and equipment to get the job done promptly so that you can enjoy your space again.
Deceased Estate Rubbish Removal Sydney with Empathy:
We understand that going through the itemization process can be hard. That's why we always proceed with complete empathy. If our client prefers to be present during the cleanup, we will communicate with him or her throughout the process. We will provide him or her with information to remove as many bulky items as possible, and offer recycling options for other types of belongings.
We also offer a high-touch service of Deceased Estate Rubbish Removal Sydney, where we take the time to examine any items that appear to have personal value. We then store them in a separate container and present them to you before they are shipped.
If our client prefers not to be on-site for the clearance process, we will move about the property in a sensible manner. We will not just load up our van with random items. We've organized things we come across, and for each one, we try to determine if it should be thrown away or shown to the client. The client will make the final call on what happens next.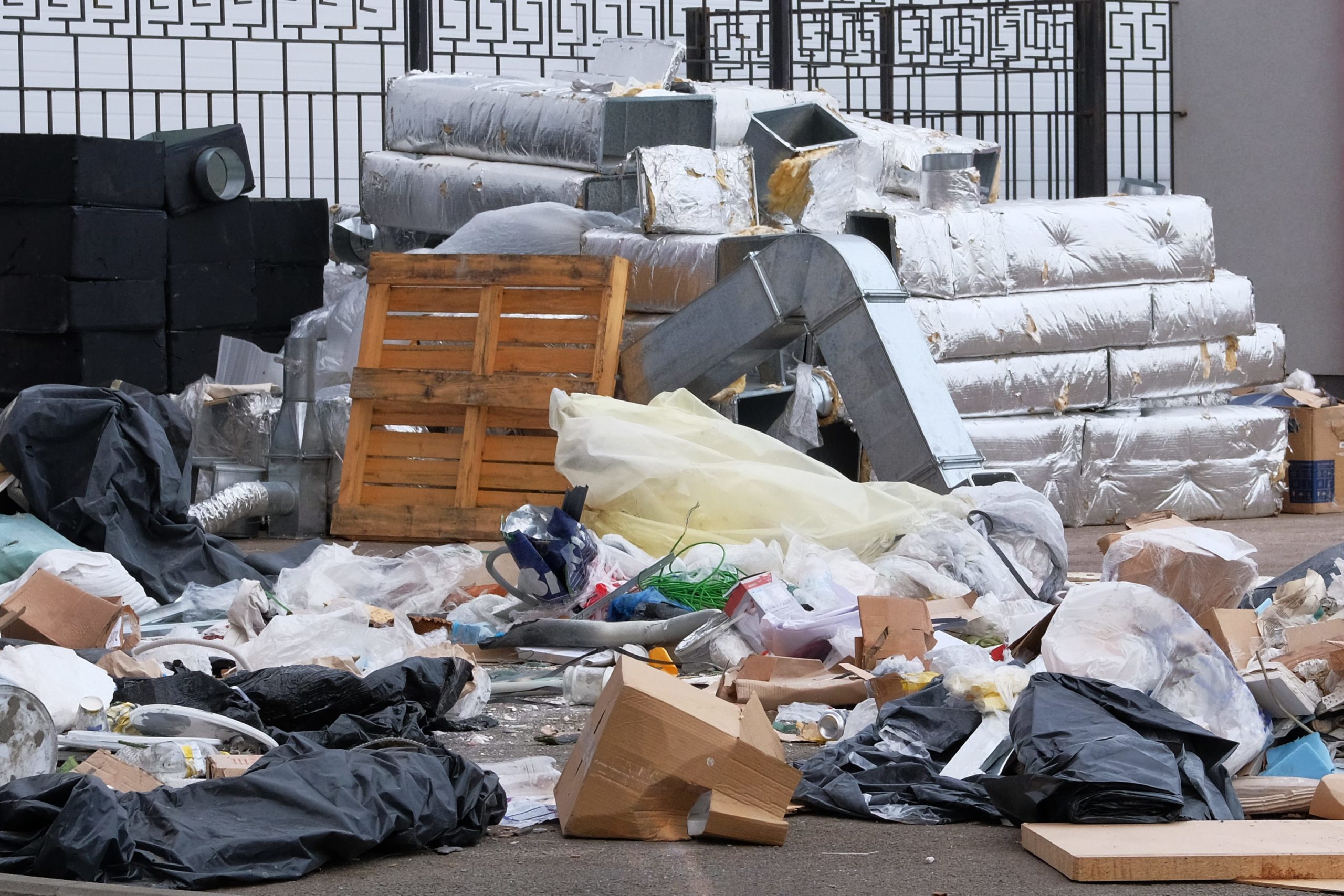 Responsibilities of Deceased Estate Rubbish Removal Sydney: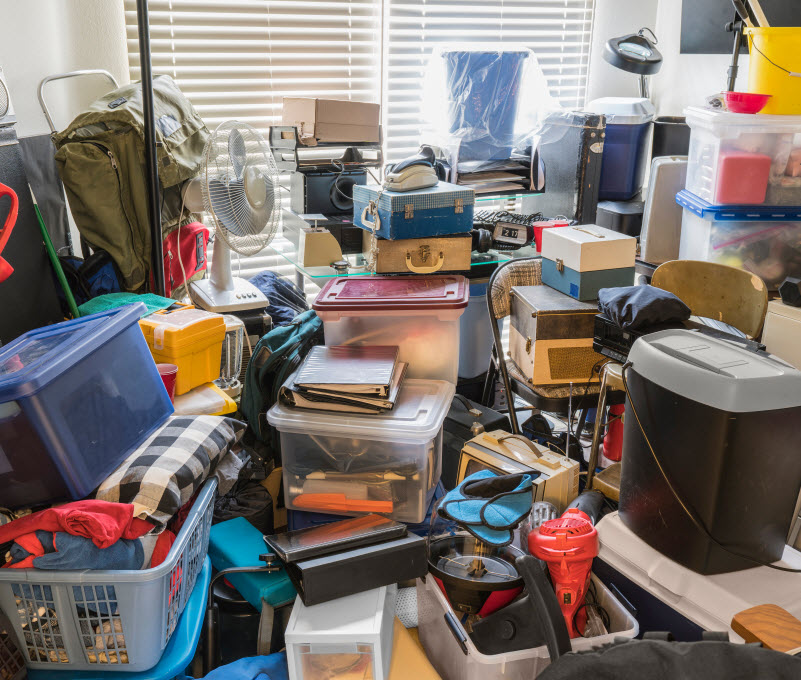 At Load N Go Rubbish Removals, we offer the lowest rates on removals of commercial and office rubbish in Sydney. Regardless of how big or small the job is, Paul is the person to call. We will ensure all your rubbish is recycled and disposed of properly while leaving the office clean when our job's done.
Here are some office items you may find at any office throughout Sydney. We'll take anything, including old computers and printers, old electronic appliances, desks and chairs, shelves and cabinets, and kitchen appliances. If you know what we're dealing with, tell us, and we'll be able to handle it.
How We Do Commercial Waste Removal Better?
Load N GO Rubbish Removal Sydney has been serving the Sydney region for years and has completed hundreds of office rubbish removal jobs. Load N Go has always been dependable, from minor jobs to the most demanding work. We take care of all your office rubbish removal requirements and also specialize in household rubbish removals and construction site rubbish removals.
Why Choose Load N Go Rubbish Removal Sydney?
A professional rubbish removal service like Load N Go of Rubbish can be a great option if you're looking for innovative things like experience, flexible collection hours, and environmentally friendly practices. Over decades in the business has given them the know-how necessary to tackle a wide range of materials. They'll work with you to remove every scrap from your property quickly so that you can get back to what matters.
How Much Will It Cost To Remove Office Equipment?
We pride ourselves as a rubbish removal company in Sydney, but it's impossible to give you an accurate cost without knowing the exact volume we'll be removing. We collect every type of junk you can imagine. They include cabinets, boxes printers, shelves, desks, chairs, monitors, fixtures, and wires. If a junk item comes with an office-related tag-line or a marketing slogan, you can bet we'll nab it.
Our Approach to Rubbish Removal Sydney
Our approach is straightforward. It's all about customer service. We commit to protecting the environment and exceeding your expectations. One way we do this is by removing every single scrap of waste you want to be removed. We're also happy to provide you with a consultation if you have a large project. Our team can help you work through the process, providing an estimate on the spot.
We love to help our customers reach collective success and do whatever we can to be helpful. If you have any questions, ask us. We love the relationships we build with our clients, so our team will always tidy up after they finish working.