Garden Green Waste Removal Sydney
Do you know how people who have gardens love them? I certainly do. And it's easy to see why. Few things are as satisfying as hosting a garden party on warmer days, walking among the beauty of greenery and flowers, or playing an energetic game with friends and family.
If you want your garden to flourish, you need to clean up after yourself. Just like regular car maintenance, a good garden cleanup can go a long way toward keeping your plants and flowers healthy and happy.
What is Garden & Green Waste Removal Sydney? Garden waste may include organic matter produced by gardening activities and the following: flowers and grass cuttings, trimmings from hedges and bushes, branches from trees, logs, stumps, or soil.
Load N Go Garden & Green Waste Removal Sydney provides a solution to your garden waste removal needs. We have a team of experienced removalists who will take care of everything from extensive gardens to small-scale green waste collections. We also offer a range of environmental services, such as leaf collection and composting, to help reduce your garden's impact on the environment. Contact us today to learn more about our Sydney garden waste removal services.
Common Types of Garden & Green Waste Removal Sydney We Remove: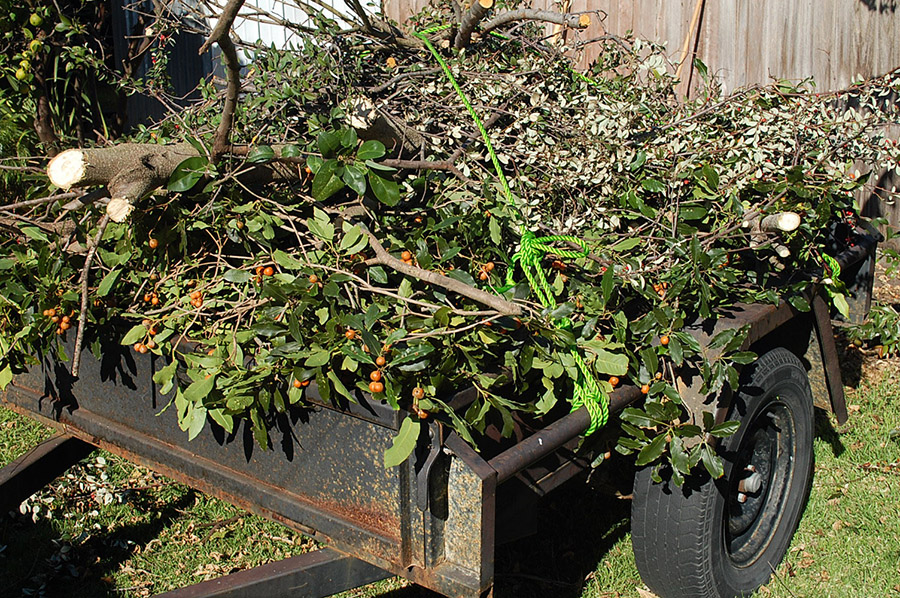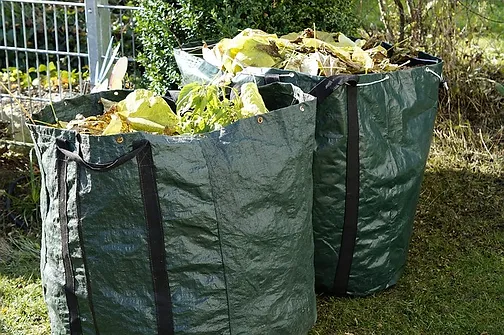 Some examples of what would be considered garden waste are: grass, flower cuttings, shrubs, tree branches, logs, and stumps. Additionally, soil, turf, and green waste produced in suburban yards would also be considered garden waste. Garden waste can include furniture, sheds, pots, other garden ornamentation, or even food. It is essential to have this taken care of regularly and regularly gardening.
Garden & Green Waste Removal Sydney Waste Collection Service You Will Need:
Load N Go's Garden & Green Waste Removal Sydney has been in business for a long time and knows that just letting vegetable scraps pile up is not only unsightly but also dangerous. It increases the risk of spontaneous fires and provides fertile ground for rodents and insects to breed. Who could enjoy the benefits of fresh air with pesky, disease-carrying critters scurrying about? When you have a garden waste collection, there's nothing to worry about since our experts can help.
Benefits of Garden & Green Waste Removal Sydney:
When we clean yards, quite often, the stuff there belongs in nature. It doesn't cause any environmental harm. But when you look closer, many yards are rubbish dumps. That's because people put white goods, and appliances there and don't take the responsible option of recycling them or taking them to a dump that accepts this type of material.
Instead, these things rot in an empty yard for years. It's not a great look. But if you're not looking at these items every day, then maybe they're not bothering you. Household items can often leak harmful chemicals into the environment. That's why we want to avoid sending them straight to landfills.
Once items are picked up, they're taken to recycling centers or composting grounds. It creates a more environmentally-friendly solution and saves you a lot of money. The only downside is that green waste cannot always be disposed of responsibly. If this is the case, items will be passed on to an appropriate dump with a mulching opportunity. We have a list of reasons, but let's hone in on the best one:
We've been in business for years, and we know everything you don't about completing a garden waste collection in the Sydney area.
If you give us a call, we'll be more than happy to provide you with the best possible price.
But, before we can start writing blog content for your website, you'll need to get an estimate so that you're prepared with the budget necessary.
We'll commit to same-day rubbish removal.
Our flexible hours allow us to arrive at a time that's convenient for you.
Let our team help you with garden waste removals. You'll be done in no time.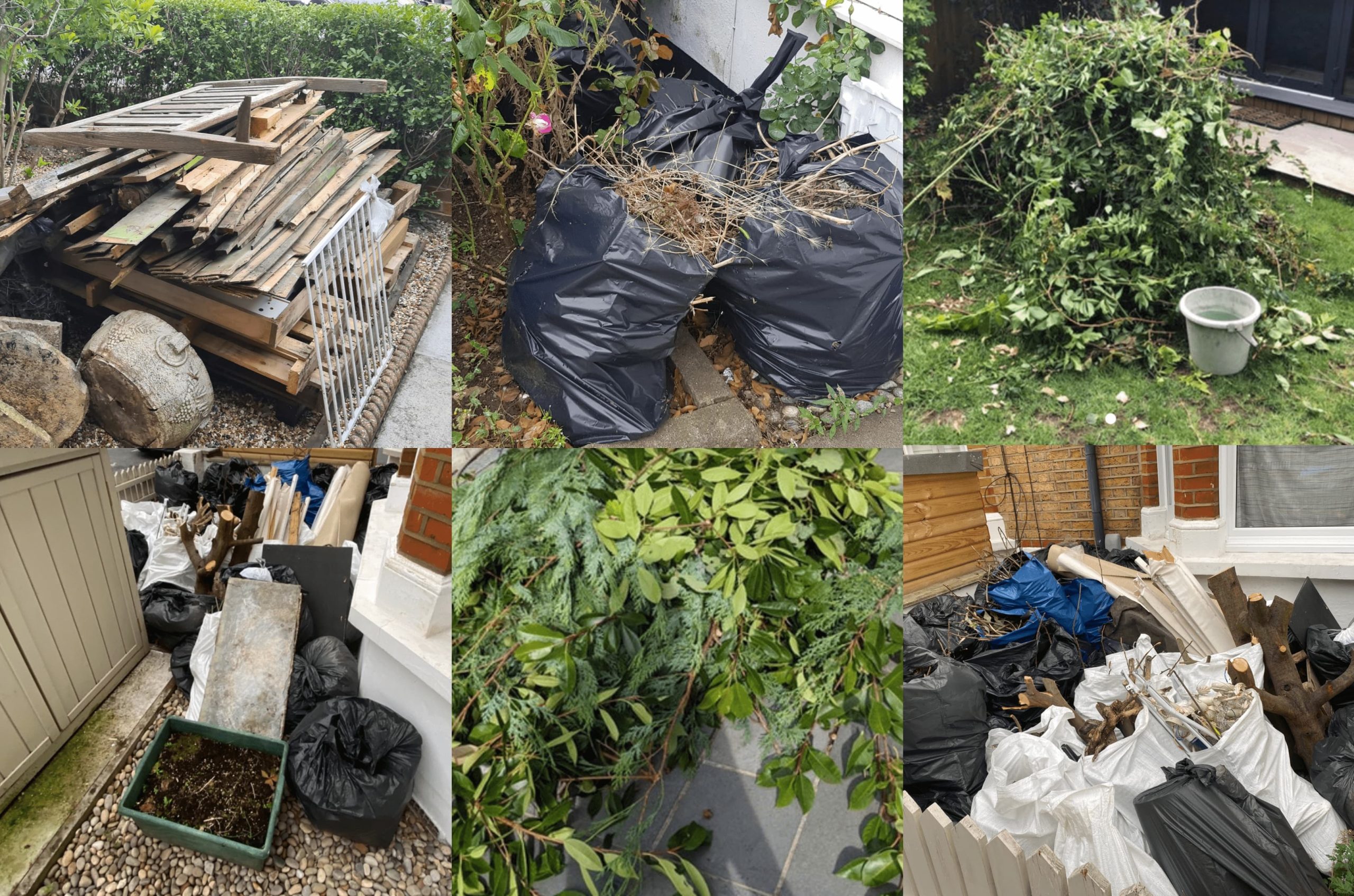 What do Garden & Green Waste Removal Sydney & Disposal Services Include?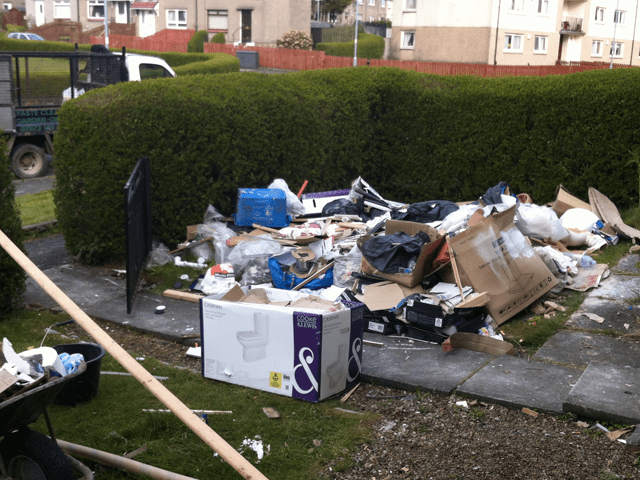 You must follow specific guidelines when disposing of your green waste, so it doesn't end up clogging the landfill. That's why you should work with a verified green waste removal company – they can help you properly dispose of your biodegradable waste. The company includes:
With so many new urban developments, Garden & Green Waste Removal Sydney can quickly accumulate like an overnight phenomenon. Left uncollected for long periods, it will increase the risk of diseases and pests lurking around your house or garden. Due to its natural condition, green waste can break down and decompose within a short period. But for more accessible and convenient disposal, you should already have segregated your green waste for accessible collection at home. If you want, you could also call in a green waste removal professional who can help collect your undesired leaves, branches, and tree trimmings, all without breaking their back and doing all the heavy lifting.
If you have Garden & Green Waste Removal Sydney to dispose of, it's best if you recycle it. This reduces carbon emissions and greenhouse gases by an incredible amount instead of sending them to landfills. Our Takers can help with moving your green waste bags to local recycling facilities, where they will be turned into mulch or compost. These products are appropriate for soil structures and landscaping used in gardening. If you also need help removing your other garden waste, Load N Go can connect you with our garden clearance or soil removal experts for complete assistance.
We also offer our waste collection specialists.When it comes to Garden & Green Waste Rubbish Removal Sydney, we're not limited to collecting waste from household sources. If you're looking for a green waste disposal service near you, you can also find them on the same platform. Many office buildings, malls, and warehouses are already on top of the typical plastic recycling, but some might struggle to identify which items are for green waste recycling. If needed, our Taskers would love to sort out all the rubbish in your workplace and help keep your business ethical with green waste disposal. Need to get rid of more than just your biodegradable excess? We also offer our commercial waste collection specialists.