Rubbish Removal Sydney: The Top Rubbish Removal in Sydney
Load N Go Rubbish Removal is the top rubbish removal Sydney. We have a team of experienced and qualified revivalists who will quickly and efficiently remove all of your trash. Our pricing is highly competitive, and they offer a range of convenient pick-up and delivery options to suit your needs. Our experts are professionally trained and equipped to handle any job, big or small. We'll get your rubbish removed quickly and efficiently, so you can move on with your life. 
We offer an extensive range of rubbish removal services, including weekly collections, fortnightly collections, and one-off cleanups, so we've got you covered for whatever your needs. Our experienced professionals are available 24/7 to take care of everything for you. Load N Go is the perfect company for anyone who needs Rubbish Removal Sydney. We have a team of friendly, professional waste collectors who will quickly and safely take your junk away. Whether you're dealing with construction debris, old furniture, or just a pile of clothes that need to be gone, we can do it all.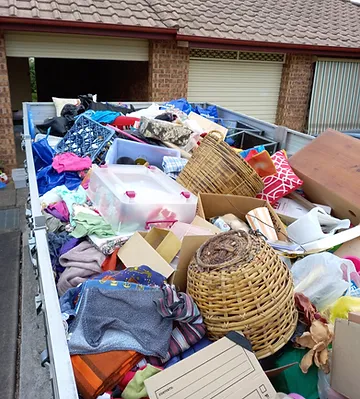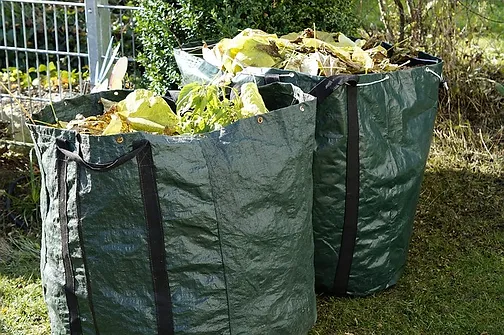 We Take All Types of Rubbish & Junk in Sydney:
We are here to help you dispose of any unwanted rubbish, junk, or general waste in Sydney. Load N Go Rubbish Removal Sydney believes that disposing of small or large amounts of waste should be easy, so we focus on providing accessible services to everyone. Trust Load N Go Sydney's best rubbish removers. Our team provides over 1,000 plus rubbish pickups across Sydney every year. In doing so, we always provide the top service at the lowest cost. We pride ourselves on customer satisfaction. We're committed to ensuring that you are 100% satisfied before we leave your site. We're the team to call if you don't want to deal with the hassle of useless clutter. We'll take care of the removal so that it never comes back.
Load N Go is a reputable rubbish removal Sydney that can handle any waste. They have the expertise to get the job done quickly and efficiently, from bulky items to small scraps. Load N Go will take care of it no matter what type of rubbish you need to be collected. They use state-of-the-art equipment and a team of experienced collectors who know how to get the most out of their trucks. With Load N Go, you can be sure that your rubbish will be collected promptly and disposed of responsibly.
Commercial Rubbish Removal Sydney:
Right Away Rubbish Removal is Sydney's favorites commercial rubbish removal team. We provide commercial rubbish removal services in Sydney. Our reputable team is reliable and always on time. Don't just take our word for it. Ask about our cheap rubbish removal rates. If you want the cheapest rubbish removal service in Sydney, come to Right Away Load N Go Rubbish Removal.
Commercial Rubbish Removal Sydney is the perfect solution for those who need professional waste removal services. This includes large and small items and can be used to quickly and easily eliminate any unwanted material. We have years of experience in the industry, and we are always ready to help our clients with all their rubbish removal needs. From small jobs to full-scale cleanups, we can handle it all. We work with various partners, so you can be sure that you're getting the best possible service.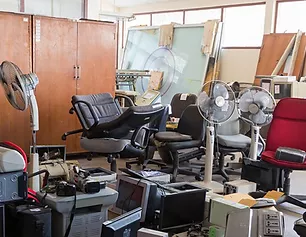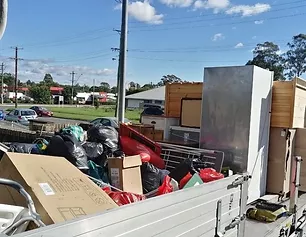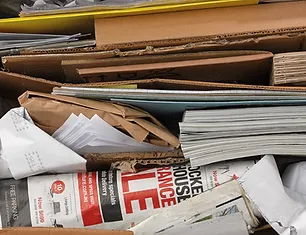 Industrial & Asbestos Rubbish Removal Sydney:
Load N Go is a long-established, reputable Industrial & Asbestos Rubbish Removal Sydney that prides itself on its experience & commitment to safety. We're fully licensed, insured, and accredited by Safety, Quality, and Environment. In addition to our many related services, we specialize in Friable Asbestos revivalists in Sydney. We always try to offer free advice when someone is unsure if they need asbestos removal services. 
Load N G Rubbish Removal Sydney is an EPA-approved company that safely collects and discards asbestos, no matter the size of the job. We do this for both residential and commercial properties. Asbestos is one of the most significant risks to our health and safety today. Our staff of licensed asbestos revivalists can safely remove and dispose of any asbestos for you in Sydney. We guarantee that we'll take care of it all.
We use Industrial & Asbestos Rubbish Removal Sydney methods to remove asbestos from your property or home safely. This includes complying with all NSW government regulations and using environmentally friendly junk removal services. We can help with your large and unwanted junk, or you don't have to worry about getting it hauled away. Just send them our directions, and we'll come to collect the whole load.
Furniture Rubbish Removal Sydney:
When you have old furniture that needs to be removed, there's only one man to call: Load N GO Furniture Rubbish Removal Sydney. We can help with anything from a new lounge to old furniture. Load N Go offers reliable and efficient furniture removal. Our rubbish revivalists manually remove your old furniture and recycle as much of it as possible. We take care when lifting and carrying out any furniture from your home, ensuring to treat it with the most excellent care possible. When we're done, we'll also take care of your outdoor lounge, chairs, and tables.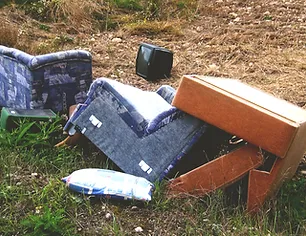 Carrying or moving heavy objects is an extremely physically demanding task. Safely carrying a three-seater couch through flights of stairs and narrow corridors would seem daunting to most people, which is why you shouldn't worry about it. Our Furniture Rubbish Removal Sydney is a team of physically fit removalists who live up to any challenge with the dedication of a pro. We specialize in amassing some of the most challenging jobs out there, no matter how small or large they may be.
Residential Rubbish Removal Sydney:
With our regular waste management taking away your basic household rubbish every week, we also offer Residential Rubbish Removal Sydney for homeowners with different rubbish disposal needs. We can take away the following household waste items:
Household Waste: Basic household waste is the type of trash you dump in your standard curbside bins.
Hazardous Waste Management: household batteries, chemical cleaners, and oil and petroleum canisters.
White Goods:Kitchen appliances like fridges, ovens, chest freezers, microwaves, and more. We properly recycle these.
Garden Waste Management:Leaves, grass clippings except those treated with pesticides, branches, twigs, and more.
Cars:We even offer towing and removal for old vehicles that might have been sitting in your driveway. Getting them out of there will free up space and ensure they're correctly disposed of and recycled where possible though sitting vehicles can leach toxins into the soil surrounding your property.
Way back when we launched, we committed ourselves to providing a wide range of services. We're here for you if you need residential rubbish removal Sydney, home remodeling waste, or estate garage cleanups. Plus, don't forget all the other estate-related services we offer. We'll work with you through this challenging time while respecting the sentimental attachment many people have to their property.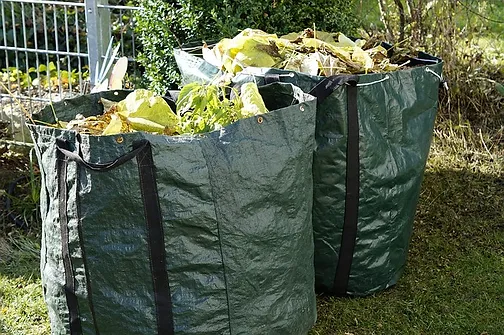 Garden & Green Waste Removal Sydney:
A garden clean-up can be very rewarding, and it will make a big difference to the appearance of your home or business. One part of any successful garden clean-up is removing unwanted items. After all, there's no point in having a nice outdoor space if there's always a massive pile of green waste in the middle. That's where Load N Go Rubbish Removal Sydney comes in. We make your Garden & Green Waste Removal Sydney clean-up super easy by safely removing and disposing of any unwanted items.
Some famous examples include green waste, clippings, bricks, rocks, pavers, decking, and more. If you need a same-day garden rubbish removal service, give our team a call. We offer fast and reliable service, so we'll have your garden waste loaded into the truck and safely recycled in no time.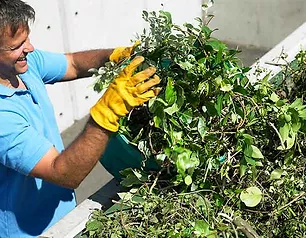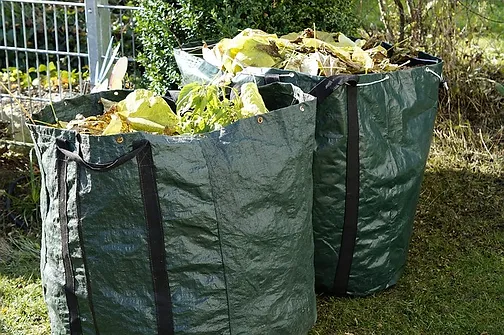 Deceased Estate Rubbish Removal Sydney::
Our customers often hear the same request: Please don't throw everything in a landfill. We understand and have many ways to help manage your living estate, downsizing needs, or care for your aged parents or deceased spouse.
When you hire us, one of our clearance professionals will come to your property and clear everything. You'll be able to relax while we take care of the details. Our upfront fix-price means you know what you're paying before we start, with no hidden fees or surprises.
Clearing the living or deceased estate rubbish removal Sydney is a multi-step process that starts with managing the furniture and contents. Our staff will pack and donate personal items that are in good condition. Then we remove any remaining items that have served their purpose.
We will remove any junk and remove clutter to create a more attractive property for potential buyers. We'll also thoroughly clean both the inside and outside of your home to make sure it's the best possible representation of how great your home is.
When you are ready to remove your assets, we will gladly take them off your hands as payment for our clear-out service. If you don't want to donate the items, you can always donate them, and we'll offer a donation credit for both the value of the items and our clear-out service.