Garden & Green Waste Removal Wollondilly's Load N Go
Load N Go Garden & Green Waste Removal Wollondilly provides a solution to your garden waste removal needs. Our teams of experienced removalists will take care of anything from large-scale gardens to small green waste collections. We also offer environmental services, such as lawn leaf collection and composting, to help reduce the environmental impact of your garden. Get in touch today to learn more about our Wollondilly garden waste removal services.
Load N Go is the perfect garden waste removal service for Wollondilly residents. Our experienced and well-trained contractors will efficiently remove all garden waste, even grass clippings, leaves, flowers, and tree pruning, without any fuss or mess. We'll even take care of the clean-up so you can relax and enjoy your garden without interruption.
Load N Go offers a popular service for removing garden and green waste in Wollondilly. When our professionals come to your home, they'll remove all types of garden or green waste using only the highest-quality equipment. You can trust that we'll care for your property and do everything possible to ensure the area is left clean and hydrated afterward.
Don't let your garden fall into disrepair, just like you wouldn't neglect regular car maintenance. This kind of clean-up not only helps your plants and flowers to grow but also ensures that they're healthy and happy.
Garden & Green Waste Removal Wollondilly Waste Collection Service: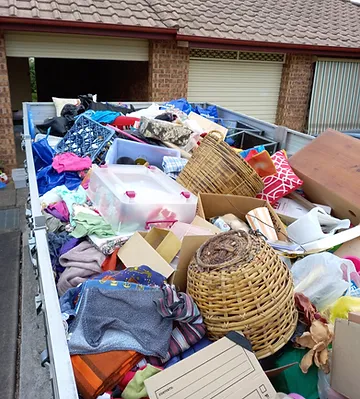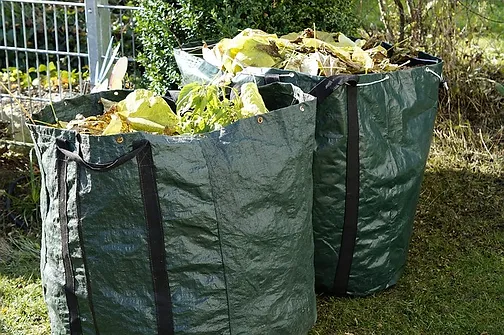 Load N Go's Garden & Green Waste Removal Wollondilly has been in business for a long time and knows that just letting vegetable scraps pile up is unsightly and risks fire outbreaks. It also nourishes rodents and insects, leading to more significant problems later. Plus, who could enjoy fresh air when pesky critters like rodents and insects scamper? When you have a garden waste collection from us, there's nothing to worry about because our experts will be more than happy to take care of it.
Load N' Go understands the importance of Garden & Green Waste Removal Wollondilly. That's why we offer various services ideal for homeowners in Wollondilly. As soon as you call us for garden waste removal, our professionals will come out and take anything you need removed: leaves, branches, grass clippings, flowers, and more. We'll also make sure your yard is spotless before we leave.
We know your garden needs differ from the next, so we tailor our service to you. Our experts will work with you to find out what items need to be removed and then get back to our hard-working crews to clear it out for you. We offer various services that allow gardeners to dispose of their waste in an eco-friendly manner. Gardeners can choose between both picking up their waste and hiring a professional to take care of it.
Load N Go Provide Affordable Rubbish Removal Services Wollondilly:
Sometimes your garden can get so messy and dirty that you don't feel like cleaning it. This is especially true if you have many products that need to be harvested or if you're tired of sweeping leaves up every day. If this sounds like your situation, we recommend looking into a gardening waste removal service in Wollondilly. One such company is Load N Go, which offers its services for the area.
Load N Go is the hassle-free garden waste collection service you need in Wollondilly. With two weekly collections, you don't have to worry about waste disposal from your business or home. Contact us today to learn more about our convenient collection times and locations for a wide range of pickup options.
Load N Go is a Garden & Green Waste Removal Wollondilly with the knowledge and experience to help you. We offer professional garden waste removal services designed to simplify the process for you, so there isn't anything you need to worry about. Load N Go Rubbish Removal has high-quality, affordable services for removing junk from your property.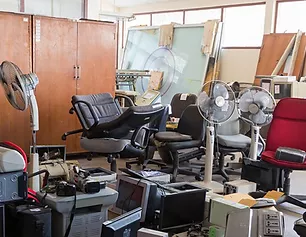 Convenient Green Waste Collection & Recycling Services Wollondilly: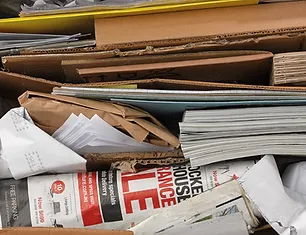 The Load 'N Go team of experts offers convenient and reliable Garden & Green Waste Removal Wollondilly. We have years of experience in the industry, so you can feel confident that we're equipped to get rid of your garden and green waste quickly and efficiently without any hassle or mess. We have a wide range of services to meet your needs, from weekly drop-offs to specialized collections.
If you live in Wollondilly, then a convenient green waste collection and recycling service may be precisely what you need. From weekly pick-ups to drop-off centers, Garden & Green Waste Removal has services for every lifestyle. And their prices? They're very reasonable. Load N Go Waste Removal should be at the top of your list if you're looking for a green waste removal service.
Affordable Rubbish Removal Services Wollondilly:
Whether you're on the East Coast or inland, Load N Go can help. We provide affordable rubbish removal services for Wollondilly, and our team is fully committed to cleaning your garden and removing green waste quickly and easily. With years of experience in the industry, Load N Go Garden & Green Waste Removal Wollondilly has the skills and knowledge needed to take on small jobs or large-scale clean-ups.
Load N Go Garden & Green Waste Removal Wollondilly offers affordable rubbish removal services. With our experienced and qualified team, we can handle anything from household clear-outs to industrial waste. We offer easily accessible pickup and drop-off options, so you can get your rubbish taken care of as quickly as possible.