Rubbish Removal Wollongong : Quick, Reliable, and Professional Services
If you need quick, reliable, and professional rubbish removal services in Wollongong, then count on Junk Load N Go Rubbish Removal Wollongong. Our team of experts is always on hand to help you get the job done right, and we guarantee that you'll be happy with the results. No matter what type of rubbish needs to be removed, we're here to help. With a team trained in every type imaginable, whether it's household, commercial, or green waste, we can handle anything. So don't wait, call now and let us solve your problem.
We understand that sometimes it can be tough to fit marketing tasks into your schedule. That's why we're open 24 hours a day, 7 days a week. Adjust your work schedule to fit us in and don't worry about additional fees for weekend requests! If you have a project emergency in Wollongong, don't hesitate to give our team a call today.
We're proud to offer a range of different recycling and disposal services, which allow us to help you comply with state regulations. There are no nasty smells, so you can rest easy knowing that our strong odor control system is protecting your family as well as the environment. Unlike our competitors, we're still Australian-owned, which means your purchase helps support our local economy.
Get in touch with us today and let us help you with your Junk Rubbish Removal Wollongong needs. We're proud to serve the Wollongong area and would love to help. You can get in touch with our team by filling out our contact form today for your junk removal needs we promise you won't be disappointed.
Commercial Rubbish Removal Wollongong: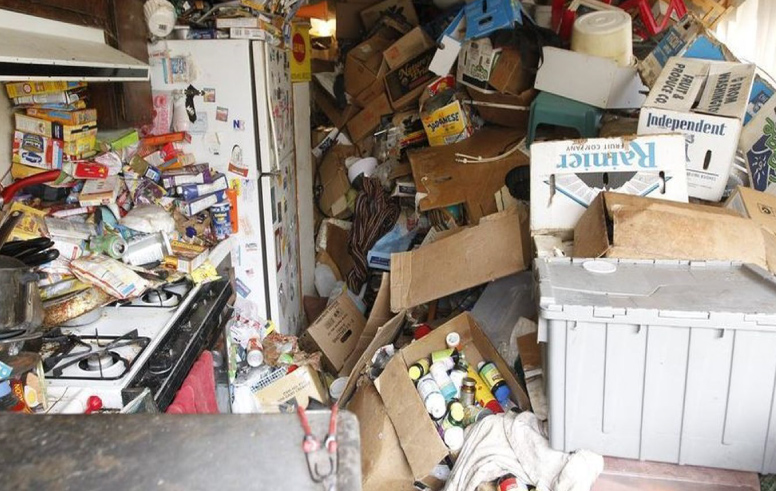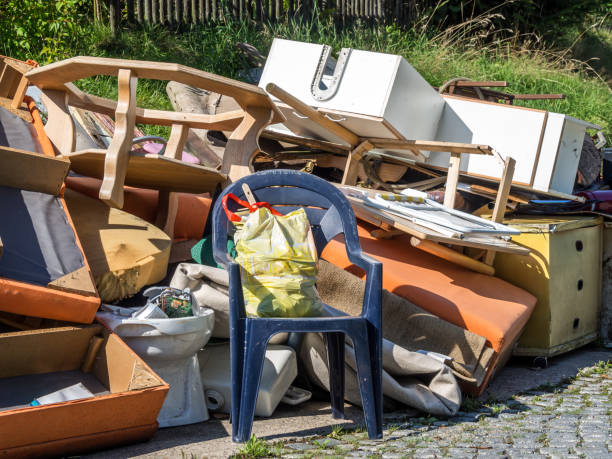 Commercial Rubbish Removal Wollongong is a reliable and affordable service that can help get rid of your unwanted rubbish quickly and efficiently. We have a team of experienced and qualified staff who will carefully remove all your rubbish from your home or office that are ready and willing to help get your business clean and organized. We also offer a no-obligation quote so you can be sure we are the best option for you. We also offer a range of convenient and affordable payment options, so you can rest assured that your rubbish will be removed quickly and without any hassle.
Commercial rubbish removal Wollongong is an essential service for businesses of all sizes. Whether you're a small business with limited waste disposal options or a larger organization with multiple sites, Load N Go Services can help. We offer a wide range of rubbish removal services that can accommodate your needs. From office clearance to renovation waste, we have everything you need to get your job done quickly and efficiently. Our team is experienced and equipped to handle any job.
Industrial & Asbestos Rubbish Removal Wollongong:
If you need industrial & asbestos rubbish removal Wollongong, then Load N Go is the trusted company for your disposal needs. We have years of experience in this field and our team is dedicated to providing the best possible service. We use safe and environmentally friendly methods to get your debris removed, so you can move on with your life free from worry. Our team of experts is equipped with the latest technology and equipment.  
Industrial and asbestos rubbish removal is a service that Load N Go can provide. We have experience in removing all types of rubbish, from bricks, rubble, gravel, and metal roof tiles to windows and renovation rubbings. Our team is certified and insured, so you can be sure that your rubbish will be handled with care. So if you need help getting your industrial & asbestos rubbish removal Wollongong done right, contact Load N Go today.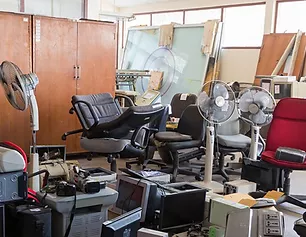 Furniture Rubbish Removal Wollongong: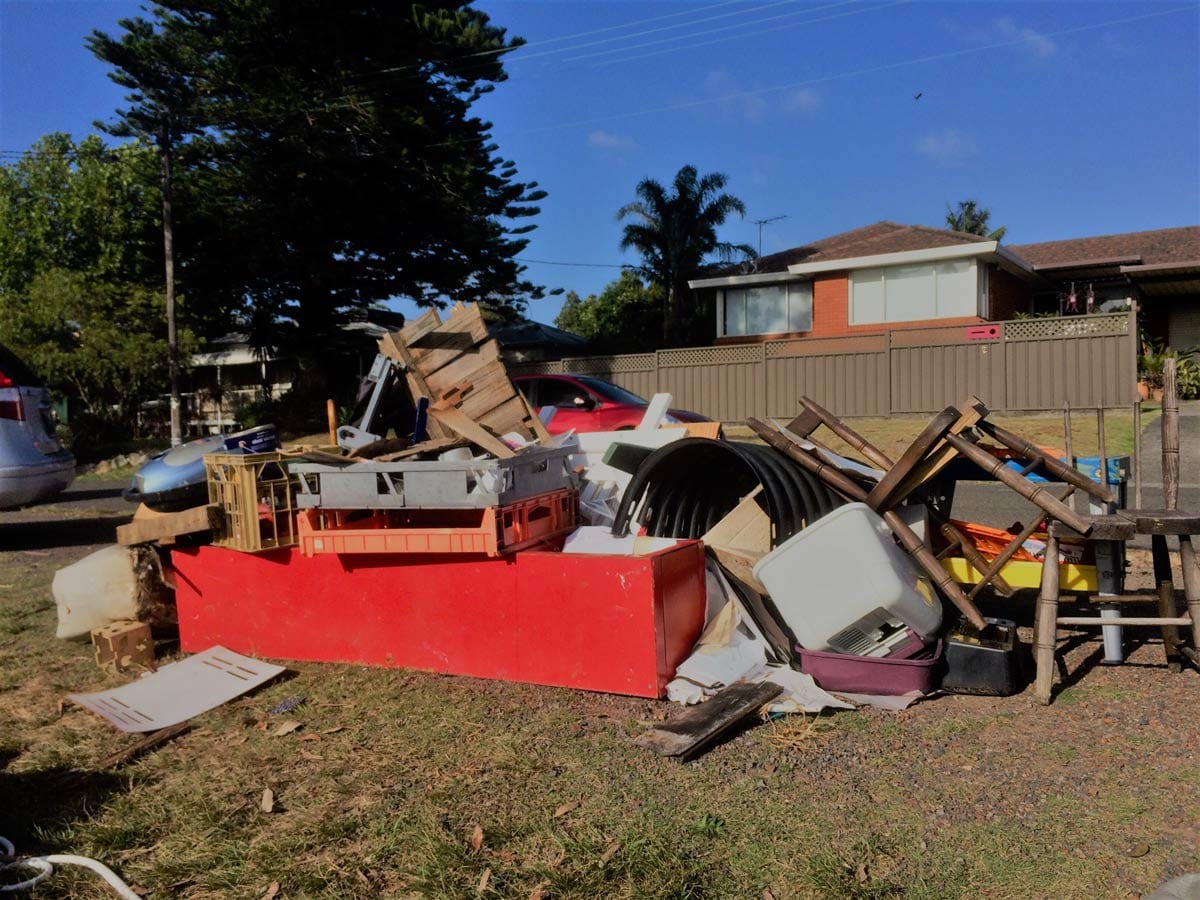 With all the new furniture that enters the market every year, it can be hard to keep up with the ever-growing trend. But if you're dreading the thought of getting rid of your old furniture, then you should consider using furniture rubbish removal Wollongong like Load N Go Services. Not only are they experienced in taking care of everything from removing delicate pieces to large pieces of furniture, but they also offer a wide range of services such as couches, chairs, tables, and more. Not only will this make life easier for you, but it will also help to save you time and money in the long run. So if you're ready to start decluttering your home and get rid of some old furniture, then reach out to Load N Go Services today. We'll also responsibly dispose of any unwanted furniture, preventing it from ending up in the landfill.
Residential Rubbish Removal Wollongong:
Residential rubbish removal Wollongong is a big job and it can be daunting to try and organize it on your own. That's where Load N Go Services come in we're a professional rubbish removal company that specializes in dealing with residential debris. Load N Go Services is a professional rubbish removal company in the Wollongong area. We are experts at removing all kinds of residential rubbish, from bathroom, kitchen, laundry, and renovation debris to asbestos and mattresses. We also offer mattress removal services for people who no longer need their beds because they have moved into a new home or have had to downsize. We work quickly and efficiently, so you can get your waste cleared away as soon as possible.
Deceased Estate Rubbish Removal Wollongong:
If you need urgent same-day rubbish removal, it's easy to contact our experts. We'll quickly get everything cleared away from your property. Our team of expert cleaners is available to come directly to your home and remove all the rubbish. Once they've finished, you can know that the area will look spotless – perfect for anyone with an upcoming inspection, a move coming up, or even if you just want to reclaim your garage, backyard, or spare room.
Proprieties of a deceased estate rubbish removal Wollongong usually have quite a lot of junk that needs to be disposed of in one way or another. The team at Load N Go Rubbish Removal Wollongong is here to assist with all goods from deceased estates in Wollongong. It's not always easy to get rid of personal items, but it can be even more difficult if they hold sentimental value. We always take sensitive items away before we start the rubbish removal process so your family won't have to worry.
Garden & Green Waste Removal Wollongong::
Garden and green waste removal is one of the many services that Load N Go Services offers its clients. We specialize in soil, grass, turf, and sand landscaping rubbish removal. Our team of experienced and qualified professionals can remove all types of garden and green waste, including leaves, branches, trees, shrubs, and flowers. We use state-of-the-art equipment to safely dispose of your waste materials while protecting the environment.
From tree branches, logs, and stumps to soil, grass, turf, and sand we can take care of it all. We understand that not all rubbish is the same, which is why they offer a range of services tailored specifically for residents in Wollongong. Our team of experts is skilled at handling all types of rubbish safely and efficiently. We will take care to cover any ground that may have been disturbed during the process so that there is no damage done to your property or landscaping.