Rubbish removal is a service that helps homeowners and businesses clear their property of unwanted items. It can be difficult for individuals to undertake on their own, requiring an investment in time and resources. However, with the help of professional rubbish removal companies, the process of discarding waste items can be made much simpler and more efficient. These services are available for various tasks, including waste collection, disposal, recycling and donation. Want to know more about What Is Rubbish Removal? Read this article.
Why Is Rubbish Removal Necessary?
A million-dollar question Why is rubbish removal necessary? Rubbish removal is an essential service in any city. It helps maintain a clean and healthy environment by preventing waste and litter on streets, parks, and other public areas. Not only does it improve the look of a city, but regular rubbish removal can also prevent health hazards such as fire risks or water contamination.
The rubbish removal process involves safely collecting, transporting, and safely disposing of various materials. It includes items that cannot be recycled or reused, such as food waste and electronic items. Professional companies are often hired to ensure this work is done smoothly with minimal disruption to local businesses or residents. Additionally, they use specialised tools to properly handle hazardous materials like asbestos or medical waste so that it does not enter public spaces or waterways.
What is the difference between Garbage and Rubbish?
Garbage and Rubbish are terms often used interchangeably, but they have different meanings. Garbage is a term that refers to any waste that has been discarded or unwanted material such as packaging, food scraps, yard trimmings and other objects that have been thrown out. Rubbish is similar to garbage in that it includes materials like scrap paper and cardboard boxes, but it usually refers more specifically to items like furniture or appliances.
The main difference between garbage and Rubbish is that garbage can includes organic materials such as food scraps, whereas Rubbish does not. Additionally, garbage can include hazardous household wastes such as paint cans or chemicals that should be disposed of properly according to local laws; however, Rubbish typically does not consist of these items.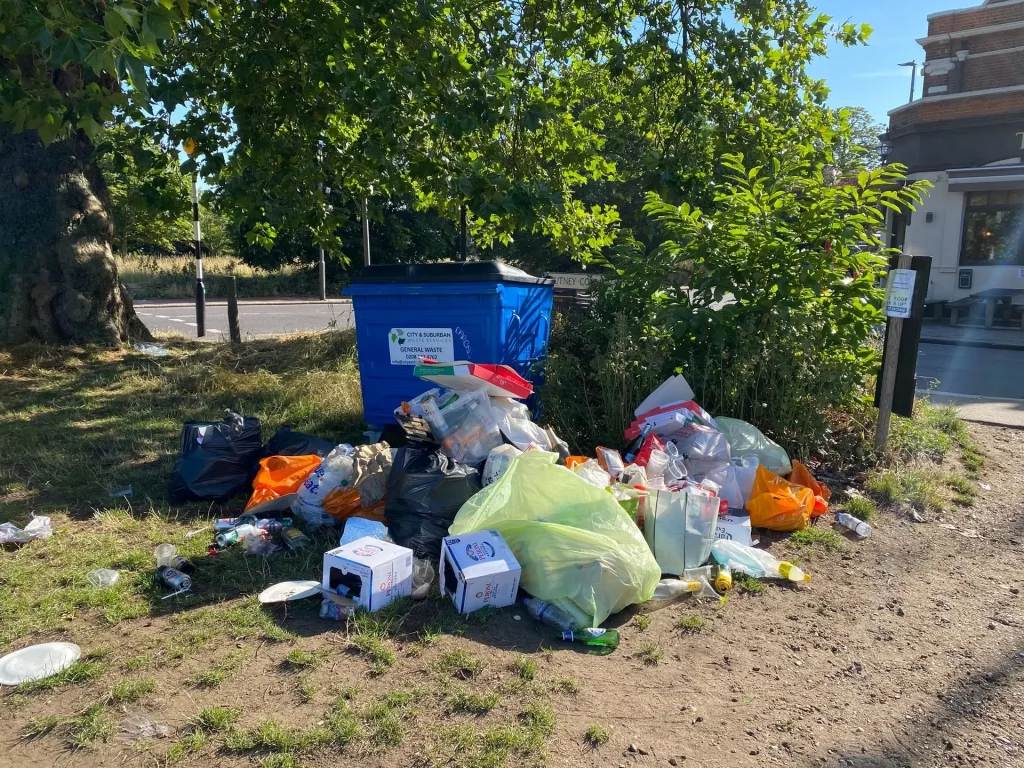 How do I get rid of Rubbish?
Getting rid of Rubbish can be daunting; however, with the help of Load n Go Rubbish Removal Company, it is now easier than ever. Load n Go Company offers convenient and professional rubbish removal services tailored to meet your needs. All you need to do is contact our experienced team, and we will take care of the rest.
We provide swift and reliable rubbish removal services for Melbourne's commercial, residential, and industrial properties. We take pride in offering an efficient service without having any negative impacts on the environment this ensures that your property remains clean and tidy at all times. In addition, we guarantee punctual arrival at your premises, so you don't have to worry about lengthy delays or disruptions.
With our competitive rates, fast turnaround times, and friendly customer service team. Load n Go has become a go-to provider of rubbish removal services in Sydney, Wollondilly, and Wollongong.
How much does it cost for Rubbish Removal Services?
Do people wonder How much it costs for Rubbish Removal Services? So the cost of rubbish removal services can vary greatly depending on the type of waste and the area where it needs to be removed. Waste management companies offering rubbish removal services may also have different charges for certain types of materials. So it is important to know the costs of these services before hiring a rubbish removal service.
Rubbish removal services typically charge based on the volume or weight of the waste being collected and any additional requirements, such as hazardous material disposal. Bulk items such as furniture and appliances may incur an additional fee, while larger quantities or specific types of waste may require specialized equipment, which could result in higher costs. A reputable rubbish removal company should provide an estimate before beginning work, so you will know how much it will cost upfront.
What type of Rubbish do you Remove?
When it comes to removing Rubbish, you have a lot of options. Depending on your needs and situation, the type of Rubbish you need to be removed can vary greatly. For example, bulky items such as furniture and appliances are generally the most common if you're moving homes or offices. However, other types of waste could require removal.
For instance, hazardous materials like asbestos should never be handled by anyone who isn't an experienced professional in the field due to their health risks. Additionally, white goods such as fridges and washing machines must be disposed of properly to protect the environment from their harmful chemicals. Furthermore, electronic waste like outdated computers or TVs can contain dangerous components that need specialized disposal.