If you're after a fast and reliable rubbish removal service in Picton, you've found the right place! Load N Go Rubbish Removal is Picton's trusted expert for all residential rubbish removals.
We specialize in household rubbish removal and renovation waste removal, garden waste removal, office rubbish removal, deceased estate rubbish removal, end of lease clean ups, strip outs.
Load N Go Rubbish Removal is your one-stop-shop for all your rubbish removal in Picton. Operating 7 days a week, we provide a convenient, prompt and reliable service all around Picton. With affordable pricing, we are cheaper and easier than just hiring a skip bin!
Our team of experts have an abundance of experience and complete each job to perfection. With free no-obligation quotes and no hidden costs; you know what you're getting when you choose Load N Go Rubbish Removal.
Give our team a call now on 0413444334 for a free no-obligation quote.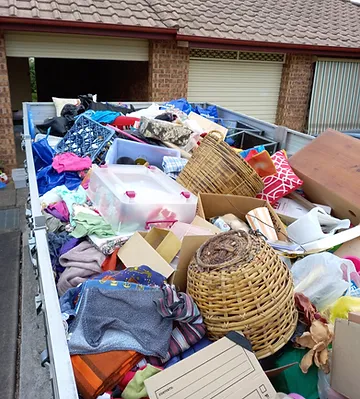 Cheap Rubbish Removal Picton , NSW Get the No.1 rubbish removal Picton , junk disposal service to help you at your door!
Don't know how to throw away old furniture? Not sure who to contact to get rid of an old heavy couch? Have a heavy old mattress that you can't put in the bin? Load N Go Rubbish Removal is ready to help anytime in Picton and around New South Wales. We come to your door and get rid of of rubbish, junk.
Do not waste more time figuring out how to take that heavy fridge out of your home or office and plan an entire afternoon to move old furniture on a sunny weekend, when you can make a simple phone call and we will be there to cleanup rubbish in an instant.
A lot of our customers say that they are really happy to see a house empty of clutter again after our team takes away all unnecessary old stuff in a matter a time. When you book our services and get a professional rubbish removal service for your home or office, you will be wishing you had found us sooner. Load N Go Rubbish Removal Picton are a dedicated team with highly trained staff to handle all types of rubbish removal job. We are an experienced and professional company who can offer fast and convenient rubbish removal.
Our experienced team can take away most of things from heavy beds and large fridges to old malfunctioning office computers to small amounts of garden waste. Moreover, Load N Go Rubbish Removal offers one of the cheapest prices in Picton. Call us today for a quick quote and rubbish removal service in Picton and all metro and regional areas in New South Wales. We offer professional removal services in wollondilly for household rubbish removals, green waste removals, rubbish skip hire, commercial removals, residential rubbish, deceased estate rubbish cleaning and removal, super cheap services rubbish removals, and Picton wide.
General Rubbish Removal
Used Furniture and House Clearances
Business and Commercial Rubbish
Backyard clean up
Garage clear-outs
Deceased Estate Clean ups
Old Shed Removal
Body Corporate Cleaning
Real Estate Settlement Cleaning
Timber fencing
Office strip outs
Minor demolition (shed demolition, fence removal etc) Picton
Office strip outs Picton
Property Pre-Sale and Pre-Rental Cleanouts Picton
Retail Cleanouts
Residential Rubbish such as
Bed & Mattress Removal
Fridge and Freezer Collection
Couch and Sofa removal
Washing Machine and Dishwasher Removal
Furniture Disposal
General Appliance Removal
White goods removal
Garden & Green waste removal
Carpet Removal
Junk removalWaste removal
Getting rid of old lounge suite
Furniture Removal Picton
Garage Cleanouts Picton
House selling clean up
Pre property sale clean up
Cheap Rubbish Removal Picton
Shed Cleanouts Picton
Shed Demolition Picton
Garden Cleanups and Green Waste Picton